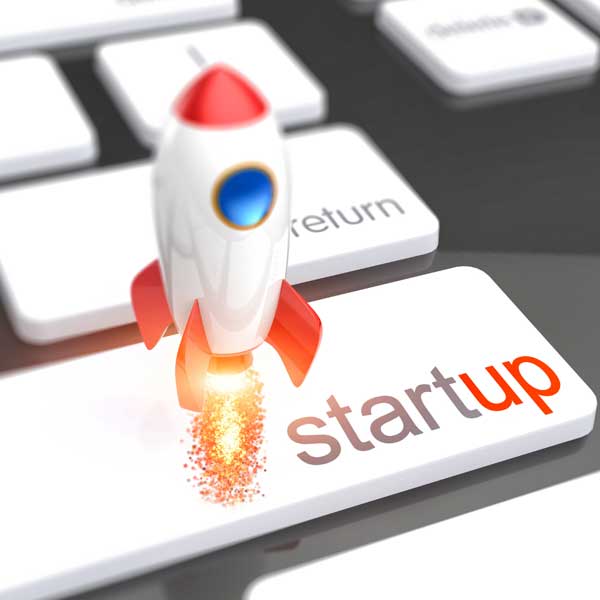 About Event
Indian Startup & Leadership Summit & Awards
Indian Startup and Leadership Summit is an initiative by Marketing & Brand Honchos to create and offer such a Platform which acknowledge, support and felicitate all those Startups, MSME's which have the potential to become the future Leaders of Indian economy and to honor the most deserving Visionary Leaders who are working for the upliftment of Indian Economy on Global Platform or who could be an Inspiration for millions of aspiring Entrepreneurs/Leaders in the country.
To constantly identify and recognize the efforts of those who are significantly committed & dedicated towards the idea of "Empowering Brand India" by Empowering Indian Startups & Brands.
The Aim of the Event is:
To provide complete guidance to startups, MSME'S with respect to funding opportunities & its criteria.
To offer platform to startups/MSME'S to pitch their Business ideas to Angel Investors.
To provide an Exclusive Session on the Key challenges faced by small, medium Corporates & Best Business practices to deal with it.
To acknowledge and felicitate the Best Startups and Visionary Leaders of India based on Nominations received for the same.
To offer Networking opportunities among Startups, Corporate Delegates, Angel Investors, Social enterprises & private Entrepreneurs
Indian Startup & Leadership Summit is designed to encourage and promote the initiatives undertaken by Startups in India and to direct its focus on Empowering Indian Startups & Brands.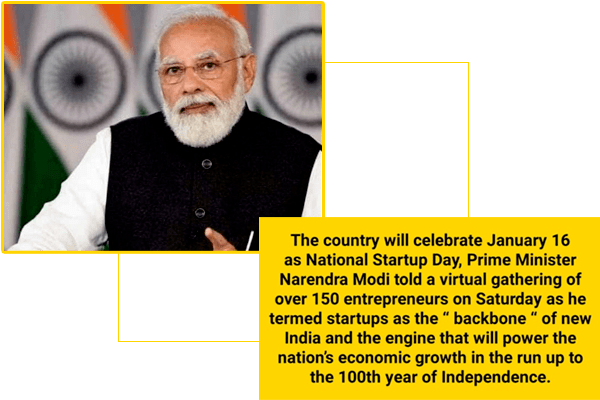 Shri. Narendra Modi
Honourable Prime Minister of India
We would like to thank our Honourable Prime Minister, Shri. Narendra Modi for Marking 16th January as National Startup Day" and for highlighting the scope & significance of Startups in India. The Startups of today, Unicorns of tomorrow and future Leaders of Indian Economy.
Keynote Speakers
Event Speakers
Indian Startup & Leadership Awards
Indian startup and Leadership Awards is one of the most significant Award recognition programme organized by Marketing & Brand Honchos to recognize and honor the most deserving Startups and Visionary leaders for their outstanding achievements and contribution.
A Platform which honors all those Brands/Business Leaders which are working with a vision to "Empower Brand India" by empowering Indian Brands and a Platform which supports & welcome all those Startups & MSME'S, Entrepreneurs who had created a distinct identity for themselves & have the potential to become the Future Leaders of Indian economy.
A Power Packed Award event in which Startups, MSME'S, Leading National and International Brands & Business Leaders operating in India will be participating through a Standard nomination registration in different award categories they would like to nominate themselves based on their profile and achievements. The winners in each category will be decided by the jury appointed for the awards and will be announced officially at the event. The event will be covered by leading media channels (Electronic, Print & Digital)
Clients Participating













For Speaking & Participation
Gaurav Bhalla
9354164170
consultus@brandhonchos.co.in
For Sponsorship & Partnership
Rishi Sharma
9899853065
marcom@brandhonchos.co.in
For Media & PR
Shivani Kapoor
8076196127
editorial@brandhonchos.co.in
For Award Nomination
Rohan Madan
9311048049
awards@brandhonchos.co.in
For Fundraising Stage Participation
Chanul Gupta
9796458273
chanul@brandhonchos.co.in
Our Partners
Organized By

Technology Partner

In Association With


Event Magazine Partner

Digital Magazine Partner